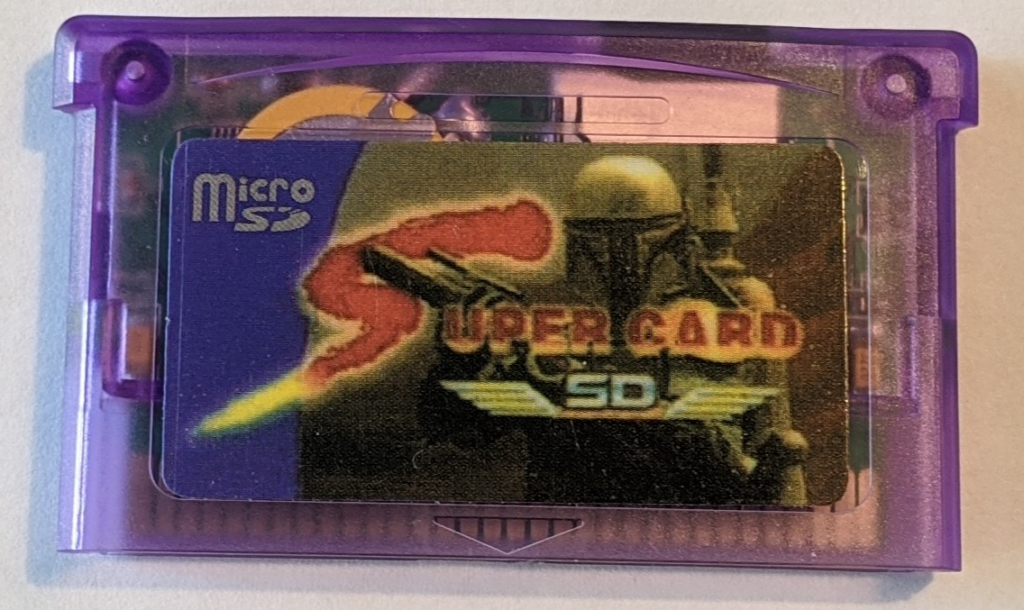 Introduction
This article will contain the information I could gather about this flash cart. It is sold on aliexpress under the label "New Version Support TF Card For GameBoy Advance Game Cartridge FOR GBA/GBM/IDS/NDS/NDSL".
Basic information of the cart
The flash cart cand take a micro SD card of maximum 2GB in size and be FAT formatted microSD. Be sure not to take a SDHC card.
With simple manipulation, this card can play GB, GBC and NES games. And of course GBA games.
It can have a maximum of 64 FILES per folder. A game count as 3 files with the save and cheat subfiles created by the Super Card software.
EDIT 2022-09-08 : As mentioned in the comments, this flashcart work with every GBA, even GBA Sp. Thanks to everyone who shared this information with me!